---
MESSAGE OF SAINT MICHAEL THE ARCHANGEL
TO LUZ DE MARIA
SEPTEMBER 12, 2023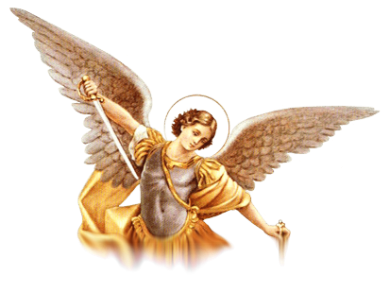 Beloved of the Most Holy Trinity and of Our Queen and Mother, I come to you by divine order.
YOU ARE A PRIVILEGED GENERATION; in spite of the quantity of evil deeds and bad behaviour with which you offend the Heart of our Most Beloved King and Lord Jesus Christ, in spite of this, Divine Mercy overflows upon this sinful generation.
WHAT IS TIME FOR HUMANITY IS NOT TIME FOR GOD'S WILL. You live thinking that nothing will happen and that you will continue looking at one another for a long time, but this is no longer the case, children of Our King and Lord Jesus Christ. Humanity is entering into a period when it will be continually surprised by the force of nature (1), of the sun and of the universe itself. The moon will make itself felt, exerting its force upon the tides.
Evil is unleashing its anger against God's children, causing you to take fright at the prophecies so that you would continue to live without wanting to convert.
There are so many children of God who disrespect God's Law at every moment by indulging in what they consider venial sins, but they live by the base instincts of the flesh and do not commit to overcoming temptations. (cf. Rom 8:5-8)
You know that Holy Scripture exists and you know it superficially, but you think yourselves wise in religion and on every subject; you live pointing your fingers at your brothers and sisters, you drift without committing yourselves, you live according to your whims and increase your errors until you become unwelcome and irritating for your brothers and sisters.
This is the time for you to begin on the path of humility by acknowledging that you are sinners, before it is too late (cf. Ps. 51 (50)). Human beings have to recognize what they are - the humble are humble, the proud, proud - and then begin inner change.
Beloved children of Our King and Lord Jesus Christ:
Pray without ceasing and do not respond to those who mock you because you pray: be silent and pray for such brothers and sisters so that they might convert.
Children of Our Queen and Mother of the End Times:
THE TIME HAS COME!
THE FATHER'S ARM IS LETTING THE LAST DROPS OF HIS CHALICE FALL LITTLE BY LITTLE UPON THE EARTH AS HIS OMNIPOTENT ARM DESCENDS.
Human beings will be completely divided - those who believe in the Holy Trinity and in Our Queen and Mother and those who do not believe, because there will be no room for the lukewarm (Rev. 3:15-16).
The human race will have to take a decision to be:
with God or against God,
with Our Queen and Mother or against Our Queen and Mother…
Do not judge, for Divine Mercy persists at all times.
Live in unity and fraternity, for both fraternity and obedience to the Divine Commands will make the Devil groan with terror and fear.
You have received the blessing of the Oil of the Good Samaritan and the oil that bears My Name; use them - the time has come, they are protection for you. (2)
Pray, children of Our King and Lord Jesus Christ: humanity,
wounded by disgusting sins, will be purified.
Pray, My children, pray: some human beings, finding themselves alone and confused in life, will commence the path of torture from now on at the hands of the minions of evil.
               
A GREAT SIGN WIIL OCCUR IN THE SKY AND OUR QUEEN AND MOTHER OF GUADALUPE WILL ASTOUND HUMANITY,
SHOWING WHAT HAS NOT YET BEEN REVEALED. (3)
Volcanoes (4), water, earthquakes (5) and fires will continue to torture mankind; this is part of what you will be facing.
THIS WORD IS NOT FOR YOU TO KEEP, BUT SO THAT YOU WOULD ABSORB AND LIVE IT IN SPIRIT AND TRUTH.
My Celestial Legions are attentive to Divine Orders.
Be love and "the rest will be added to you". (cf. Mt. 6, 33)
I bless you.
St. Michael the Archangel
HAIL MARY MOST PURE, CONCEIVED WITHOUT SIN
HAIL MARY MOST PURE, CONCEIVED WITHOUT SIN
HAIL MARY MOST PURE, CONCEIVED WITHOUT SIN
(1) About natural disasters:
(2) Preparation of the oils:
(3) Guadalupe, a miracle that will be made manifest:
(4) About volcanoes:
(5) About earthquakes:
COMMENTARY BY LUZ DE MARIA
Brothers and sisters:

Given such preaching by St. Michael the Archangel, I invite you to say with one voice:
"Fiat Voluntas Tua"
Amen.

MESSAGE OF OUR LORD JESUS CHRIST
TO LUZ DE MARIA
SEPTEMBER 7, 2023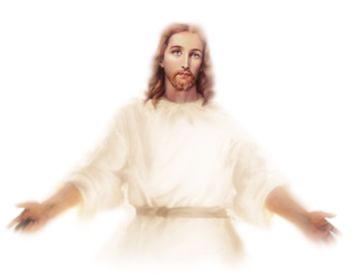 Dearly beloved children, all receive My Blessing.
I LOVE YOU AT ALL TIMES.
I CALL YOU AND SEND YOU MY DIVINE ASSISTANCE
TO KEEP YOU ON MY PATH.
There are so many human beings who neither want to hear My Call nor to love Me!...
So many of My children have exchanged Eternal Life for the debauchery in which worldliness has enveloped them!...
Human beings allow themselves to be pulled towards aberrations which the Devil is spreading on Earth, and humanity accepts them without any qualms, causing unimaginable acts to be committed by My children. Impurity is multiplying at great speed and becoming more aggressive, and the Devil rejoices because of this.
PERVERSITY IS INCREASING BY LEAPS AND BOUNDS; sins are increasing and will increase so much that Sodom and Gomorrah will be eclipsed by the sins that are already being committed and those that will be committed by humanity. (cf. Mt. 10:14-15)
I ASK YOU TO BE STRENGTHENED IN SPIRITUALITY AND KNOWLEDGE; MAY FAITH INCREASE IN EACH ONE OF YOU, BELOVED CHILDREN.
Without knowing Me you cannot walk: you will look for crutches that will serve you momentarily, but then...
FROM MY CHILDREN I WANT ALL THEIR LOVE; I DO NOT EXPECT MY CHILDREN TO BE LUKEWARM. (cf. Rev. 3:16)
How many say that they love Me while living criticizing their brothers and sisters, being creatures who sin in thought and deed, acting in sin with the knowledge of what sin is!
Beloved, illnesses will intensify and My children will be taken by surprise without having what My House has revealed to them so that they would be freed from illnesses (1). Some ignore it while others - those closest to My Calls, forget and remain indifferent.
My children, routine is a very bad habit in all works and actions in life. Nothing is more harmful than routine: it causes everything in the human being to come to a stop, to the point of paralyzing good deeds and works, good feelings which then re-emerge from the ashes and rise again, but which only appear to continue.  Acting out of routine causes you to be hypocrites and to hurt those around you, with truth being lost.
Each one of you, My children, is the architect of your own history, so you must strengthen yourselves spiritually: you must be creatures of unshakable faith (2), otherwise you will not be able to resist the enemy of the soul in the many trials that lie ahead.
Pray, My children, pray for those souls who are suffering at the moment, offering their suffering for the good of all humanity.
Pray, My children, pray for one another: it is very necessary for you to understand the urgency of praying from the heart.
Pray, My children, pray, pray: nature will continue to surprise the peoples and the elements will arrive unexpectedly. Water will continue to enter within cities and to cause the ground to sink.
Pray, My children, pray: men seek power based upon humanity's pain.
Pray, My children, pray: the sun (3) will take you by surprise - do not expose yourselves.
Pray, My children, pray: stand firm in faith, being doers of My Will.
Pray, My children, pray that you would be able to see the Great Miracle that My Mother keeps with her under the title of Our Mother of Guadalupe. (4)
My children, prepare yourselves spiritually, the battle is fierce – this is necessary for you. It is urgent that you prepare yourselves by being firm, convinced, strong people who know Me.

I AM WITH YOU, MY CHILDREN; REMAIN IN MY HEART, WHICH BURNS WITH LOVE IN SEARCH OF MY SHEEP (cf. Jn. 10:11).
I bless you.
Pay attention, My children, pay attention!
Your Jesus
HAIL MARY MOST PURE, CONCEIVED WITHOUT SIN
HAIL MARY MOST PURE, CONCEIVED WITHOUT SIN
HAIL MARY MOST PURE, CONCEIVED WITHOUT SIN
(1) About diseases:
(2) About Faith:
(3) Solar activity:
(4) The prophetic message of Guadalupe:
COMMENTARY OF LUZ DE MARIA
Brothers and sisters,

I saw Our beloved Lord Jesus Christ dressed in white and resplendent, showing me His Most Holy Wounds and that Infinite Love which is given ad extra and which draws like a magnet, and He says to me:
My Beloved, My children are more obedient to the impulses coming through their senses, which lead them to make harmful decisions, since their reason lies dormant. The inner being with its spiritual senses keeps reason alert in order to choose by its free will and to request the inspiration of My Holy Spirit.
Brothers and sisters, let us enrich ourselves, let us grow and maintain a life in accordance with what God asks of His children. Let us keep in mind that we have not finished and that we will be judged by our works and behaviour during our life.
We must be clear that although we are children of God and called to work and act within a Mission, if we are not well spiritually, we are not assured of Salvation or of belonging to the Work.
Spiritually alert and holding to the faith in times when nature is particularly attacking various countries, let us continue hand in hand with our Mother and Teacher.
Amen.

MESSAGE OF OUR LORD JESUS CHRIST
TO LUZ DE MARIA
SEPTEMBER 1, 2023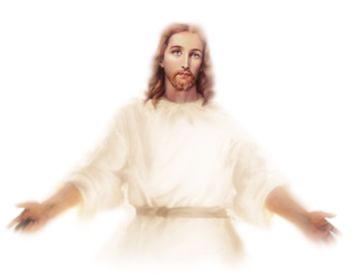 My beloved children, I bless you with My Love.
SO MUCH LOVE IS LACKING AMONG MY CHILDREN THAT I MUST AWAKEN THEM!
Without love, the human being becomes a predator of his brothers and sisters to the point of wanting to dominate them so that they may act and behave as the predator desires.
Humanity has infringed the Commandments and takes no account of them for developing in life. This is very dangerous for those who act in this way, since "with the measure you use, it will be measured to you—and even more." (Mk. 4:24)
Children, it is dangerous to go from humility to pride (1): it only takes one step. Creatures do not perceive it, but when they analyze their way of acting and behaving, if they are sincere with themselves, they will notice that they have crossed over into pride.  Everyone should take this into account: do not say to yourselves "it is not for me" - it is for everyone. Creatures with an inflated human ego always know everything and yet they know nothing... My Plans are My Plans!
I invite you to be generous with yourselves for the good of the soul and so that you may be certain of what is My Will.
You see how catastrophes are happening around the Earth (2), how the peoples are being surprised again and again by nature: the earth sinks and the rivers suddenly sweep populations away, and yet My children are not ready to belong more to Me than to evil. The sun is bringing changes upon the Earth and this will be when you will not have electricity and means of communication: perhaps then you will stop in your tracks and some will turn their eyes to Me and decide to change.
I have warned you about the sun and how it will affect you, but few are preparing for how to survive without electricity and technology. It will be then that My children will be forced to go back to being like their ancestors and use various methods for lighting, cooking and necessities.
My little children, be charitable towards your neighbour, be fraternal; do not turn away from your brothers and sisters, so that you may help one another and not perish.
REMAIN ON ALERT!
Let each person pray at all times so that you would be united to My House, so that My Mother may hear you and so that St. Michael and His Legions would be invoked by you.
My beloved, these are serious times that you are entering, these are times of ungodliness; it is therefore indispensable that you remain united to My House, united to My Mother, and plead for the assistance of St. Michael the Archangel and His Legions.
I PROMISE YOU THAT, TO THE EXTENT THAT YOU ARE MORE FAITHFUL TO ME AND TO MY MOTHER, I WILL ENTRUST AN ADDITIONAL ANGEL TO EACH ONE OF MY CHILDREN SO THAT THEY WOULD BE GUARDED, AS LONG AS THEY ARE DOERS OF MY WILL.
Continue to pray to My beloved Angel of Peace (3): he is the one who will give spiritual support to My People. I will send, protect and guard him. He is a faithful doer of My Will and will encourage you in times of tribulation and loneliness. He is My beloved son and a beloved son of My Most Holy Mother; he will not allow heresies or sacrileges to continue : "I am his Lord and his God". (Ex 20:2)
Pray, My children, pray for one another so that you may remain faithful to Me.
Pray, children, pray, pray: not all phenomena that happen as if naturally are of nature, but its order and energy are being altered to the detriment of the nations. You will know this when what happens is alarming, unbelievable and frightening. Not everything that happens is caused by godless men.
Pray, children, pray, disease is coming again; you know how you must protect yourselves - do not ignore it.
Pray, children, pray, be creatures of faith and knowledge so that you would not be led like lambs to the slaughter.
Pray, children, pray, understand and feel My infinite Love for you, for all My children. Be creatures of peace, of goodness, creatures who do not seek to confront one another, but creatures of Mine who seek to take Me to every brother and sister in all places.
Pray My children, pray for Italy, it will suffer because of nature.
May My peace within you distinguish you as My children, My witnesses.
YOU KNOW HOW MUCH I LOVE YOU AND HOW MUCH I BEG YOU TO PERSEVERE, SO THAT YOU MAY CONTINUE TOWARDS MY HOUSE, BY MY HAND AND BY THE HAND OF MY MOST HOLY MOTHER!
LOVE SAINT MICHAEL THE ARCHANGEL (4) WITH HIS LEGIONS AND LOVE MY ARCHANGELS AND ANGELS. (5)
My beloved ones, I have given you all that you need spiritually so that you would continue asking for the intercession of My Saints and Blessed Ones.  Be faithful: do not be fanatics, for fanatics know neither My Love nor My Mercy nor My Justice, and they do not respect My Designs, being the first to flee in trials.
May My Blessing descend upon you at all times.
I love you.
Your Jesus
 
HAIL MARY MOST PURE, CONCEIVED WITHOUT SIN
HAIL MARY MOST PURE, CONCEIVED WITHOUT SIN
HAIL MARY MOST PURE, CONCEIVED WITHOUT SIN
(1) About humility:
(2) About natural disasters:
(3) God's Envoy, the Angel of Peace:
(4) St. Michael the Archangel - booklet for download:
(5) About angels:
COMMENTARY OF LUZ DE MARIA
Brothers and sisters,

What love from Our beloved Lord Jesus Christ!  Our heart inevitably beats faster and our conscience is shaken in order that we would analyze our works and behaviour.
While it is true that Divine Love for all His children leads Him to tell us in advance what is happening and will happen, it is also true that He gives us the assurance of His Protection, of His Mercy and this so that we would not feel abandoned; He emphasizes that we have the assistance of His House to protect us.
We must be doers of His Will so that we may be participants in this very great act of Divine Mercy: giving us an additional Angel to help us in our works and behaviour. Truly the Love of Christ for us is infinite, so this action is occurring at this moment when humanity is forgetting its Lord and its God.
Brothers, we should be on our knees before this infinite Love of Our Lord Jesus Christ and before the intercession of Our Blessed Mother, who we know is behind all that we undeservedly receive.
Let us remain in the Lord's peace.
Amen.