---
MESSAGE OF THE MOST HOLY VIRGIN MARY
TO LUZ DE MARIA
AUGUST 28, 2023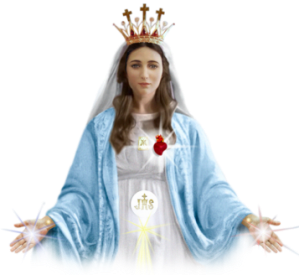 Beloved children of My Immaculate Heart:
AS THE QUEEN AND MOTHER OF THE END TIMES I IMPART TO YOU MY BLESSING (1), THAT WHICH A MOTHER GIVES TO HER CHILDREN SO THAT THEY WOULD TAKE SAFE STEPS, ENTRUSTING THEM TO THE WILL OF GOD.
Children, you are loved, very loved by this Mother. I see you every moment, I anticipate your works and action in order to invite you to live rightly, then each person makes their decision.
Beloved ones of My Divine Son, TIME IS PASSING WITHOUT YOUR PERCEIVING IT. Everything is happening in the blink of an eye, even though My children are too immersed in material things and those of the world to realize that everything has been changed: look at the weather, the sun, nature, violence...
Illnesses due to solar storms (2) will affect you until you experience what will be a geomagnetic storm following a coronal mass ejection that will lead to the failure of so many electronic inventions. This will cause serious fires, so you must be prepared to be without electric power.
CONSIDER, HEAR THE DIVINE MESSAGE!
CONSIDER, CHILDREN, THAT EVERY CALL IS A "YES" TO LIFE…
Reforms are coming in the Church (3) of My Son which will shock the world. Many of My children will be confused by this.
YOU ARE LIVING IN TUMULTUOUS TIMES…
THEREFORE, DO NOT TURN AWAY FROM MY DIVINE SON.
Persevere, resist, be strong and trust in Divine Protection.
Beloved children, without forgetting the wave of illness (4) that you lived through, I must tell you that you will be tested again, not by the Will of God, but by human wills. Have what I have recommended to you so that you would have relief during illnesses (5).
Beloved children, in the depths of the Earth, as the tectonic plates rub against each other, some deeper than those you know, they cause loud noises and make the marine animals leave where they live in search of survival.
Pray, My children, pray concerning what is happening that is not God's Will.
Pray, My children, pray for one another.
Pray, My children, pray for America: the earth will move.
Pray, My children, pray: in Colombia, Chile, Ecuador, Argentina, Peru and Brazil there will be earthquakes of great intensity.
Pray, My children, pray for Spain, which will be attacked; France will be invaded, Russia will suffer and Ukraine will be surprised.
Prayer elevates the soul (cf. Rom. 8:26-27); prayer with the heart prepares human beings for eternal adoration of the Most Holy Trinity in Heaven.
I bless you with all My Love.
Mother Mary
HAIL MARY MOST PURE, CONCEIVED WITHOUT SIN
HAIL MARY MOST PURE, CONCEIVED WITHOUT SIN
HAIL MARY MOST PURE, CONCEIVED WITHOUT SIN
(1) Downloadable booklet about the Queen and Mother of the End Times:
(2) About solar activity:
(3) About prophecies for the Church:
(4) About diseases:
(5) About medicinal plants given by Heaven:
COMMENTARY OF LUZ DE MARIA
Brothers and sisters,

In the face of so much human turmoil, I invite you to consecrate ourselves to the Queen and Mother of the End Times on the celebration of her fifth anniversary.
Consecration:
Queen and Mother of the End Times,
I am Your child. Receive me, I entrust my life to You
an place my will in Your Hands,
all that I have and all that I am,
my aspirations, desires and projects.
Remove from me the attachment to material things
so that I may seek the possessions
which are not seen, because they are spiritual.
I consecrate my life to You today, Queen and Mother,
I give myself freely to Your protection,
in these difficult moments in which I live,
be the Ark causing me to remain afloat
without being shipwrecked in the midst of purification.
May the Rays of Your Hands illuminate my mind,
my thoughts and my memories so that they may be healed,
my pains so that I may offer them
and my falls so that You may lift me up.
Enlighten my heart so that it would not compete with my faith,
but so that the one would enlighten the light of the other.
I consecrate myself to You and I give myself to You
in the freedom of the children of God.
Amen.

TEACHINGS OF OUR LORD JESUS CHRIST
TO LUZ DE MARIA
AUGUST 21, 2023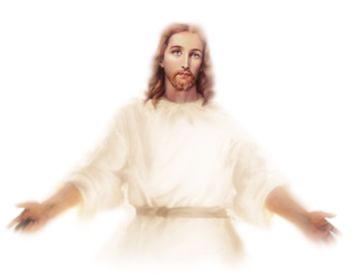 Brothers and sisters,

I see sweet Jesus in the majesty proper to His Divinity and He says to me:
My beloved,
How I rejoice over human beings who decide to convert and do not waver in that decision, given the urgency of being firm, strong and determined to be blessed by Me!
Going through the process of conversion, my children leave behind them foul-smelling chunks of meat that they carry with them, and without realizing it, they continue to be spiritually blind and proud, futile.  Humanity is full of such people and it is urgent that they have the strength to see themselves as they are, with their personal defects, and not to look at those of others.
Blocages exist which, by dint of repetition, become heavy stones;  attached to the body like spores, they make you suffer from false wisdom, from appearances that are temporary and typical of "wolves in sheep's clothing" (Mt. 7:15).
Look at the times and how you are placing your feet on the ground:
Are you standing firm? Do you feel the ground firmly, My children?
Will this firmness last?
See your brothers and sisters who are tasting the bitterness of pain and the force of nature.
I call you to embark upon the Path of Truth, but
of humble Truth...
of Truth that loves...
of Truth that gives itself...
of Truth that does not want everything for itself....
of Truth that knows the way of a true child of Mine, on whom I work with a chisel in order to sculpt them.
My children, without the gentleness of the Truth and without the discretion of the Truth, you will only manage to impose yourselves by force... Will you be loved or rejected? And what have I sent you to do? I have sent you to be fraternal and to be keepers of The Commandments.
You confuse raising your voice in front of your brothers and sisters with demonstrating strength, power or wisdom. In this way you obtain the opposite effect and are rejected.
The majority of My children suffer persecution by those who do not love Me and persecution of their own making. Not only are My children persecuted, but they will be more so, since My Divine Love within human beings makes the enemy of the soul vomit, trapping them through base instincts and the pride that is the master of fallen souls.
You have persecutors and do not know it:
Envy is a bad companion and a great persecutor of persons themselves....
The ignorance of a proud person is their great persecutor...
Foolishness is a fierce persecutor of oneself...
A lack of understanding towards one's brothers and sisters comes back to a person and their own square meter.
Some spiritual obstacles have repercussions for oneself and spread out towards one's fellow men.
My Jesus shows me a person who is almost motionless to the extent that they turn in on themselves and refuse to yield, capriciously refusing to accept Divine Requests for internal  change – a transformation that has to start by looking at yourself and realizing that you are not what Our Lord expects from a good child.
Then He says to me:
My Beloved,
Humanity is headed towards severe suffering; evil prevails and My children reject the good.
One human being with improper thoughts is enough to cause evil to all those around them. A single creature of good changes the world and those whom they touch in their life.
Tell them, My daughter, that the elements will scourge humanity in general and that you must prepare yourselves by helping one another.  Tell them that having a heart of stone causes you to be conformed to the evil oppressor of the soul, to harden and even to be in great danger of joining the Devil.
Suffering is fast approaching: so many countries will suffer that one country will not be able to help others: it will not be the right moment for them to do so.
Europe, a cradle of great human achievements, will cease to be so, given what awaits it: the seizure of countries and invasion imposed by force.  There will come a time when borders will not concern movement from one country to another, but the transfer of prisoners of war.   My children will be shocked at what they will experience, at the evil that will emerge from human beings in times of crucial decisions.
A brief silence... and my beloved Lord Jesus Christ continues:
Beloved,

I am sending My dearly beloved Angel of Peace, not so that human beings should expect to be saved without personal merit or think that He will come to change their works and actions, because change within you should have already taken place. He rather comes to give My Word to those who thirst for Me, to those who desire to convert in the midst of the dominion of the Antichrist, with the angelic humility of one who, being prepared by My Mother, is My Mother's treasure for these times.
My Angel of Peace is an angel because he is a faithful messenger of My Word, which he knows to perfection, and he is the one who has been appointed by My House to teach you the Law of Love.
Beloved children, do not fear: My Guardian Angels are protecting and will protect you. Be exemplary children and you will receive the best reward: My House as an inheritance.
May My blessings be within each person the balm that draws you to Me.
Giving Me a blessing extended to all, He said to Me:
I bless you all, My beloved ones.
Your Jesus
HAIL MARY MOST PURE, CONCEIVED WITHOUT SIN
HAIL MARY MOST PURE, CONCEIVED WITHOUT SIN
HAIL MARY MOST PURE, CONCEIVED WITHOUT SIN
COMMENTARY OF LUZ DE MARIA
Brothers and Sisters:

Faced with these Words of my beloved Jesus, human words are superfluous.

My Lord and my God, I believe in You, but increase my faith.
My Mother, Sanctuary of Love, fill me with You so that would not fall into the clutches of my own will, driven mad by worldly things.
Amen.

MESSAGE OF THE MOST HOLY VIRGIN MARY
TO LUZ DE MARIA
AUGUST 13, 2023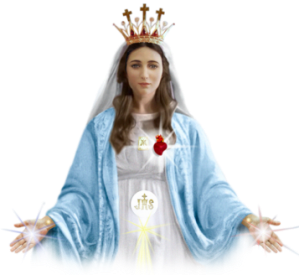 Beloved children of My Immaculate Heart, I bless you, I love you: you are My children.
I COME AGAIN BEFORE EACH ONE OF YOU, BEFORE HUMANITY, IN ORDER TO GIVE YOU THE HONEY OF MY MOTHERLY LOVE...
I COME TO GUIDE YOU TO MY DIVINE SON...
I COME TO AWAKEN YOU FROM THE SOMNOLENCE IN WHICH YOU LOOK AT EVERYTHING THAT HAPPENS, KNOWING THAT THE AXIS OF SPIRITUAL LIFE IS MY DIVINE SON AND THAT WITHOUT MY DIVINE SON YOU ARE NOTHING - AND YOU KNOW IT...
I call you to take the initiative, as children of My Divine Son, to pray in unity, in faith and in abandonment to the Father's Will.
Humanity, dominated by everything that reaches the unconscious, finds itself overcome by a system that has one goal, which is having power over moral values in order to undermine every human being.
Going from aberration to aberration, from sacrilege to sacrilege, from fall to fall, humanity is coming closer to experiencing its own purification.
In the midst of diseases (1), of new regulations concerning travel from one country to another, in continual strife and attacks between countries, war is gathering strength and will explode.
Pray, My children, pray, you see war as being far off, yet it is not far off.
Pray, My children, pray for France; pray for Africa, it is necessary!
Pray, My children, pray for the Middle East, prayer is necessary.
Pray, My children, pray for humanity.
Dearly beloved of My Immaculate Heart, the Third World War (2) will occur due to the rebellion, humanity's lack of conversion and the rejection of My Divine Son.
Be assured that you are in the final stretch of the fulfillment of My Prophecies.
Without waiting, without delay, convert now, My children.
Darkness is covering the Earth, extinguishing minds, hardening hearts, raising voices against My Divine Son, dividing family members and distancing them from God.
This darkness is the darkness of the Devil – he has come to some of My children first, seized them, frozen their feelings, emptied them of love and flooded them with interests of all kinds. (3)
MY BELOVED ANGEL OF PEACE (4) WILL COME TO THE HELP OF THOSE WHO ASK HIM TO OVERTHROW THE DEVIL, to remove him from human beings who live with hearts of stone flooded by materialistic interests and ones foreign to living according to the Will of My Divine Son.
This spiritual darkness progresses alongside discouragement and deception, finding an echo in people who lack God.
Ask in prayer for the coming of the beloved Angel of Peace.
Ask in prayer for yourselves, Faithful Remnant.
Repent, make reparation, pray!
I bless you with My Love.
CONVERSION, MY CHILDREN, CONVERSION!
Mother Mary
HAIL MARY MOST PURE, CONCEIVED WITHOUT SIN
HAIL MARY MOST PURE, CONCEIVED WITHOUT SIN
HAIL MARY MOST PURE, CONCEIVED WITHOUT SIN
(1) About diseases:
(2) About the Third World War:
(3) About the traps of the Devil:
(4) About the Angel of Peace:
COMMENTARY OF LUZ DE MARIA
Brothers and sisters,

Our Blessed Mother calls us to open our minds and thoughts so that we would not fall into the darkness of those who, full of worldly interests, leave God in second place.
Our life is Christ, our will is His, and with this certainty we walk so that worldly interests would not take precedence over the Divine Will.
Knowing that we are God's creatures, the first person whom we must glorify is God, in order to give testimony of His Love.
Our Mother insists on conversion because the time is urgent. There are many who do not believe and Our Mother warns us again about the danger we are in as humanity, prior to the dreaded Third World War.
She calls us to pray, because prayer manages to do what words cannot, even if they are of great wisdom. She calls us to pray, perhaps because that is what the humble and simple of heart know how to do.
Brothers and sisters, heeding the call of Our Mother:
Most Holy Mother, you look down upon us from on high,
and seeing the ingratitude of these Your children,
You do not desist but call as many times as necessary.
Mother, Treasure of heaven, light of humanity,
give me the strength to get up when I fall on my way;
you know that deep within me,
I do not wish to separate myself from you.
Merciful Mother, I beseech you to
teach me how to live, discovering
that the important thing is to
live in the likeness of Your Divine One,
without fear of tomorrow,
because in that tomorrow You will be by my side.
You fill me with new birth,
with a new opportunity to be better.
Teach me to be humble so that Your Son may recognize me.

Give me Your light, Mother, which illuminates everything You touch;
I do not want to shine before the world,
but I want Your light to give me wisdom to love my fellow men;
and to know how to forgive like You.
Bless me, Mother, so that I may continue to live,
and by Your Hand lead me to Jesus.
Amen.

MESSAGE FROM GOD THE FATHER
TO LUZ DE MARIA
AUGUST 7, 2023
Beloved children, I bless you as a Loving Father.
I WATCH SPECIALLY OVER EACH OF MY HUMAN CREATURES AND EVERYTHING THAT COMES FROM MY HANDS.
I rejoice when you work and act in My Will; from the least of My children to the most exceptional children of Mine, you are protected by Me.
My Protection is maintained for each one of you. I have given you all free will in order that you would use it and choose the good, yet you have not done so, due to pride or ignorance.
I see with pain how you have not come to understand the Infinite Love, the limitless gift you have received from My House in sending My Son to die for each one of you.
DEATH DOES NOT PREVAIL AND MY SON HAS RISEN AGAIN TO ETERNAL LIFE; YOU MUST BE CLEAR ABOUT THIS…
HE RISES AGAIN BECAUSE RESURRECTION IS THE
GREATEST SIGN OF DIVINE POWER.
MY DIVINITY WILL NEVER BE DEFEATED!
Not all worship Me and the few who worship Me are tireless bearers of faith who will be persecuted for preaching with Truth.
You have continued with the madness of death at your own hands, and it will be humanity without My Protection that will come to initiate the greatest tragedy by sowing terror, atrocities and genocides, until My Hand stops you with a fierce chastisement.
You blame Me for what happens to you…
You call Me when you need Me to solve your problems and I come again and again with My Infinite Mercy, helping you, but when you come out from the place where you had been sinking, you forget Me, and that is when I allow you to experience loneliness and sadness, so that you would amend your life of sin.
SPIRITUAL HUNGER IS COMING AND YOU DO NOT KNOW HOW TO ASSUAGE IT BECAUSE YOU ARE WALKING AIMLESSLY, BLINDLY, NOT THINKING THAT TODAY COULD BE THE LAST DAY OF YOUR LIFE.
You follow so many false ideologies that, without truly coming to love Me, you become lukewarm and question Me after having abandoned Me.
Humanity is suffering and will suffer, this being the choice of what you have allowed and what you desire: to live on your own. I have allowed you to live in your own way, but I must stop this human madness...
I WILL NOT ALLOW MAN TO DESTROY WHAT I HAVE CREATED!
As the usurpers of My Will find themselves in decision-making positions, humanity is living in insecurity, being overshadowed by the Devil, who walks, breathes and is welcomed with great festivals of sin.
My Hand is so gentle that you do not feel it, and at the same time it executes My Designs with truthfulness, but prepare yourselves, My children, so that you would save yourselves out of love for Me.
I will allow My Daughter, Mary Most Holy, to appear in the Basilicas of the whole world. My children worry when they learn that there are no Basilicas in their villages, but only far away from where they live. They quickly forget that where there is faith and where I am worshipped in spirit and truth as the Father of Humanity, My Love performs the greatest miracles through My Love for humanity.
Do not fear famines...
Do not fear war…
Do not fear persecutions…
Do not fear new ideologies…
I, YOUR FATHER, AM WITH MY CHILDREN
AND THERE IS NO ONE GREATER THAN ME!
I bless your hearts so that they might encounter hearts of flesh.
Stand firm at all times, for many things must come to pass for the good of the human race.
I love humanity.
Your Father
HAIL MARY MOST PURE, CONCEIVED WITHOUT SIN
HAIL MARY MOST PURE, CONCEIVED WITHOUT SIN
HAIL MARY MOST PURE, CONCEIVED WITHOUT SIN
COMMENTARY OF LUZ DE MARIA
Our Father, who art in heaven,
hallowed be thy name;
thy kingdom come,
thy will be done
on earth as it is in heaven.

Give us this day our daily bread,
and forgive us our trespasses,
as we forgive those who trespass against us;
and lead us not into temptation,
but deliver us from evil. Amen.

MESSAGE OF SAINT MICHAEL THE ARCHANGEL
TO LUZ DE MARIA
AUGUST 3, 2023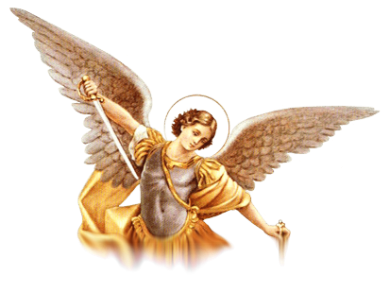 Beloved children of Our King and Lord Jesus Christ:
MY SWORD REMAINS ALOFT, NOT ONLY AS A SIGN OF PROTECTION AND DEFENSE FOR HUMANITY, BUT AS A SIGN THAT HUMAN BEINGS MUST ASPIRE TO BE SPIRITUAL.
The Devil is constantly striving to lead you astray and is presenting you with a world that is always the same, putting on a mask so that you would not see the Truth, but a distorted moment of reality.
The peoples will rise up against their rulers and revolts will become more constant; violence will become customary. (1)
Man is becoming entrenched in evil and chaos is coming. Religion will be undermined and society dulled.
THEY WILL IMPOSE A SINGLE RELIGION, PEOPLE WILL TURN AGAINST ONE ANOTHER OVER THE SINGLE RELIGION AND PERSECUTIONS (2) WILL EVEN COME WITHIN FAMILIES.
Spain, France, England, Germany and Poland will be attacked; they will be betrayed, not by foreigners, but by those to whom those nations have given shelter.
Freedom has been reduced to an idea so that man would resign himself to not having freedom, to not thinking and not acting, but to letting other brothers decide about his life.
This time is turning like the blades of a windmill, without being seen; just as the wind keeps the blades in motion, so it is at the moment. The wind of evil keeps evil minds in constant motion, with evil constantly acting upon humanity.
Beloved children of Our King and Lord Jesus Christ:
YOU MUST CHANGE - NOW! - IF YOU WISH TO SAVE YOUR SOUL.
You must be closer to Our King and Lord Jesus Christ and Our Queen and Mother so that the Divine Hand would sustain you and the Love of Our Queen and Mother draw you to the Open Side (Jn 19:34) of Our King and Lord Jesus Christ.
STAY ALERT!
YOU ARE HEADING TOWARDS THE FULFILLMENT OF GRAVE AND GREAT EVENTS ALREADY KNOWN TO YOU THROUGH THE REVELATIONS.
Be love so that love would strengthen you and keep you within the works and actions of Our King and Lord Jesus Christ.
Pray, children of Our King and Lord Jesus Christ, pray: the sun will become aggressive towards man, changing Earth's climate. (3)
Pray, children of Our King and Lord Jesus Christ, pray: technology is in danger due to the sun.
Pray, children of Our King and Lord Jesus Christ, pray: humanity is in danger due to the advancement of those who hold power.
Children of Our King and Lord Jesus Christ, keep the faith (II Cor. 5:7) at all times. Being creatures of faith causes My Legions' protection for you to be maintained.
CONVERT, be beloved children of Our Queen and Mother, who is guiding the Angel of Peace before his appearance in defense of mankind.
KEEP INNER PEACE SO THAT YOU WOULD BE
ENLIGHTENED BY THE MOST HOLY TRINITY.
I bless you, beloved children of Our King and Lord Jesus Christ.
St. Michael the Archangel
HAIL MARY MOST PURE, CONCEIVED WITHOUT SIN.
HAIL MARY MOST PURE, CONCEIVED WITHOUT SIN.
HAIL MARY MOST PURE, CONCEIVED WITHOUT SIN.
(1) About social and racial conflicts:
(2) About persecutions:
(3) About extreme solar activity:
COMMENTARY OF LUZ DE MARIA
Brothers and sisters,

Our beloved St. Michael the Archangel always accompanies us.  He puts us on spiritual alert and on a global level he calls us to change, not without first making it clear to us that what is important is for us to decide, saying "yes, yes" or "no, no".
Let us remain mindful of Our King and Lord Jesus Christ and Our Blessed Mother.
We are protected by God's Hand; let us walk with confidence, fulfilling the Divine Word.
Amen.