---
MESSAGE OF OUR LORD JESUS CHRIST
TO HIS BELOVED DAUGHTER LUZ DE MARIA
JULY 18, 2022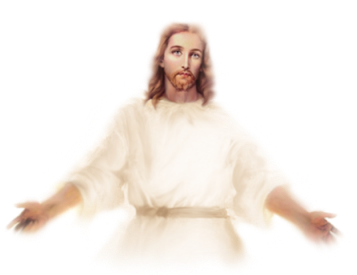 My Beloved People, receive My Blessing.
I bless your spiritual bodies, your physical bodies and all their organs....
I bless your family ties...
I bless respect, unity and truth....
I bless charity and honesty....
I bless parents and children...
I bless every home...
I bless your minds and thoughts....
I bless every word so that everything that comes to you and goes out from you would be for the good of the soul and for your salvation.
YOU ARE FREE, MY CHILDREN - FREE TO SERVE IN MY VINEYARD, FREE TO LOVE ME AND TO LOVE MY MOST HOLY MOTHER. You have free will so that each person might decide whether or not to follow Me.  Within that freedom, each of you has the Gift of Discernment by which each person individually knows that in order to stand firm in the spiritual life they must know the foundations that make the structure strong and firm.
THE FOUNDATIONS OF MY HOUSE ARE WRITTEN WITH THE LOVE OF MY FATHER, WITH MY BLOOD AND WITH MY HOLY SPIRIT.
I have remained with My children in order to nourish them and so that they would walk along My Path; I have given them My Mother so that they would love Her and Divine Assistance so that they would not remain alone.
My children are recognized by their love for their neighbor, by their fraternity among themselves: this is the sign that they are My children. (cf. Jn 13:35).
My People:
THE SPIRITUAL BATTLE IS INTENSIFYING; THE POWER OF EVIL HAS UNLEASHED ITS RIDER UPON HUMANITY, bringing the scourges of nature, famine, disease and the fall of the economy, advancing from country to country, with the purpose of cultivating wrath in My children so that they would be aggressors and thieves.
MY BELOVED PEOPLE, YOU CONTINUE NOT TO UNDERSTAND THAT HUMAN BEINGS WHO LIVE FAR FROM ME ARE PREY TO EVIL. Those who are weak due to not receiving Me, those who do not amend their way of sin, of pride, of disobedience, of concupiscence, are in grave danger of falling prey to evil, of becoming the servants of evil and of condemning themselves.
Pride, man's great evil, is a great danger for the soul at this very moment, because it opens the doors to Satan more than before.
YOU MUST LIVE EACH MOMENT IN ORDER TO GROW SPIRITUALLY, NOT SO THAT EVIL WOULD LEAD YOU AWAY FROM ME.
Spiritual life is not static, My children: you must constantly call upon Me so that I may work and act in and with you. I am not a stranger, "I am your God" (Ex 3:14) and I love you, I seek you by every means so that you may come to Me; I do not want you to be lost.
Heed my calls, do not let them pass you by.  If you would see what is approaching, you would change ipso facto, without doubts or reservations. My People are hard and that is why they experience such great trials.
A NEW VIRUS WILL APPEAR... I call you to use the plant called Fumaria officinalis L. with its stems, flowers and leaves, marigold for the skin and garlic.
Without fear, trust in My Love for My People; I have already mentioned to you that humanity will change; war will spread.
My children, I warn you so that you would draw near to Me and begin to convert. Invite Me to remain in you; in this way you will turn away from sin.
Each one of you is My great Treasure... Call Me and do not separate yourselves from Me.
I love you; enter into My Heart.
Your Jesus
HAIL MARY MOST PURE, CONCEIVED WITHOUT SIN
HAIL MARY MOST PURE, CONCEIVED WITHOUT SIN
HAIL MARY MOST PURE, CONCEIVED WITHOUT SIN

COMMENTARY OF LUZ DE MARIA
Brothers and sisters:
We find ourselves before a very specific call from Our Lord Jesus Christ to renounce worldly things and return to Him.
 
The subtle background of what is happening is not known to us, but to those who belong to the elites; Our Lord's guidance in this respect is therefore one more blessing for each one of us.
As Our Lord Jesus Christ has told us in detail, spiritual warfare goes beyond temptation or a fall. At this moment the Devil is pouncing upon us in order to rob us of the possibility of conversion. Every wrong step is an opportunity for the Devil and he comes immediately in order to act.
Our Lord tells us that we are free: we have free will. We can decide between good or evil, but man has free will in order to choose the good that makes him whole, not evil.  He possesses intelligence in order to seek the truth and not error that confuses him. What happens is that many run after what the majority want, and sometimes they have no idea what they are going to do, nor do they discern the consequences.  We are therefore called by Our Lord to be fraternal, to be witnesses of His Love. This is how we are distinguished as Christians: in loving one another.
Amen.

MESSAGE OF THE MOST HOLY VIRGIN MARY
TO HER BELOVED DAUGHTER LUZ DE MARIA
JULY 12, 2022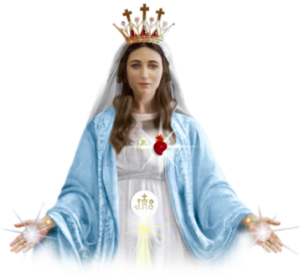 Beloved children of My Immaculate Heart
I CHARGE YOU TO PRAY, EACH OF YOU INDIVIDUALLY, BECAUSE EACH PERSON KNOWS WHAT TO ASK AND WHAT TO GIVE.
Beloved People of My Son, the days are shortening and My true children are becoming fewer and fewer.
Man feels that he is God and has taken power over man himself in order to destroy himself.  Human beings will commit very grave sin.
Children, you know about so much that is already upon humanity, and yet you do not change...
Children, so much has been made known to you, not in order to terrify you, but so that you would prepare spiritually, and yet you do not change...
Only those who remain in My Son will retain their sanity regarding what has been taken for a personal god: money. Having clung to the god of the world, you will feel lost without economic support.
FACED WITH THE FALL OF THE ECONOMY, PEOPLE WILL TURN TO WHAT IS OFFERED TO YOU AND WILL FALL INTO THE HANDS OF THE ANTICHRIST.
The microchip (3) in the bodies of My children is the seal for being be able to buy and sell, in exchange for losing Eternal Life, in order to feel that material security to which you are so accustomed.
DO NOT LOSE YOUR SOUL! (Lk. 9, 22-25) How My Son grieves because of it! How My Son grieves!
People of My Son, once the microchip is implanted in you, they will dominate your minds, ruling over you so that you would work and act as the power of evil commands you.
My Son does not offer power on Earth and does not offer domination over your brothers and sisters...
My Son shed His Blood for each one of you, He redeemed you from sin and gave you Eternal Life for those who desire it. 
Children of My Heart:
The earth will shake forcefully, the wind will blow as it has never blown before and ice with fall in the midst of the heat of the tropics...

The moon is tinged with red and the signs will not stop, neither in the firmament nor on earth, and yet the People of My Son continue to be blindfolded, immersed in banality, without opening their eyes.
MY CHILDREN LOSE THEIR FAITH AT THE SLIGHTEST WORD THEY DO NOT LIKE TO HEAR OR READ, BUT WHATEVER OFFERS SPIRITUAL INDEPENDENCE REINFORCES THEM.
They submit to the Devil so passively that they do not discern what an event means on the path of the plans about which this Mother has spoken in advance.  My Son's Church is shrinking and only those who discern what is to come will know what is happening with each event.
Pray and pray, discern, prepare, bend your knees.
My Maternal Heart is open to receive you: come, enter into My Heart and I will lead you to My Divine Son.
I love you, I bless you, I protect you.  Do not be afraid.
Mother Mary
HAIL MARY MOST PURE, CONCEIVED WITHOUT SIN
HAIL MARY MOST PURE, CONCEIVED WITHOUT SIN
HAIL MARY MOST PURE, CONCEIVED WITHOUT SIN
COMMENTARY OF LUZ DE MARIA
Brothers and sisters,

Our Mother informs us that our brothers and sisters are withdrawing from the Church of Her Divine Son.
What has happened in the past is happening before our eyes: man has adopted false gods, the most relevant for the human race being that of money.
At this moment we all know that economies are about to collapse, and how will man act without God in his heart? What will become of those who do not believe in God? 
Man has wanted to take God's place, but he will never succeed because God is God and is above all people. But with its arrogance, humanity can destroy itself… We see warnings regarding New York issued by the government itself: are they intended to make inhabitants worried, or could this be why previous Messages have called us to be attentive and take measures?
These are very difficult prospects even for those of us who at this moment are striving to keep ourselves in the Divine Will.
It is very hard to face announcements concerning a worldwide food shortage, but we have to know that if the powerful want to reduce the population, this is a way to do so. At the same time we must bear in mind that the situation is being aggravated by the devastation of crops due to inclement weather. 
As children of God we must maintain our faith in Divine Assistance; as has happened in the past with the People of God, so too it will happen now with His People - they will not be abandoned.
So much has been said about the seal, the microchip, with pages and pages explaining about the microchip, and our Mother tells us that many of Her children will accept it in order to be able to buy and sell.
Brothers and sisters: each person must fight against their own inner self and weigh up what the Antichrist will offer against attaining Eternal Life.
Amen.

MESSAGE OF ST. MICHAEL THE ARCHANGEL
TO LUZ DE MARIA
JULY 9, 2022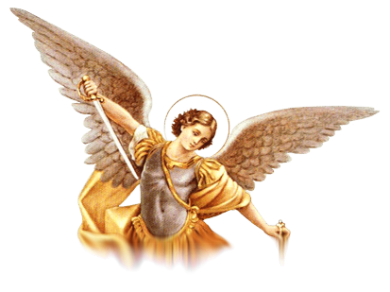 I come in the name of our King and Lord Jesus Christ.  I am sent to give you the Word of our King.
Humanity will know what spiritual battle means (Eph. 6:12) and will regret not having believed.
My Angelic Legions are over every human being in order to assist, help and guard you if you ask us to.
AT THIS MOMENT HUMANITY DOES NOT SEE, DOES NOT HEAR, DOES NOT BELIEVE...
Minds are occupied with worldly things and hearts have been usurped by idols, fanaticism and principally by the conceited ego that you have. You do not love life, God's sacred gift to humanity.
All will be astonished at the continuous atmospheric phenomena that will increase over the whole Earth.
The bear will awaken fiercely, without the rest of humanity expecting it; it will make a lunge and a crown will roll.
Humanity will receive one sign after another; without paying attention, it will continue in its pleasures until fire rains down from Heaven and it understands that the warnings are not in vain. 
PEOPLE OF GOD, IT SEEMS THAT YOU ARE CONTINUING TO LIVE AS USUAL, BUT THIS IS NOT THE CASE.
PREPARE YOURSELVES! I WILL ASK THIS OF YOU AGAIN AND AGAIN, AD NAUSEAM.
The horsemen of the Apocalypse (Rev 6:2-8) will sweep across the heavens and their roar will be heard over all the Earth. Humanity will not know what it is, but will hear them without knowing from where the trumpet sounds are coming.
Pray, children of Our King and Lord Jesus Christ, pray for Canada: it will be scourged.
Pray, children of Our King and Lord Jesus Christ, London will be attacked with the intention of conquering it.
Pray, children of Our King and Lord Jesus Christ, Brazil will be scourged heavily by the rains before it becomes a land of provision.
Pray, children of Our King and Lord Jesus Christ, Argentina will taste the gall of pain.
Beloved People of Our King and Lord Jesus Christ:
Famine will advance mercilessly, war will expand, disease will run throughout the Earth and will soon reach My beloved children.
The People of God will migrate to South America; they will migrate to Central America in search of a place to dwell in the midst of war.
Beloved of Our King and Lord Jesus Christ:
Humanity will lose control... and new rules will come from the Church; some will approve of them, others not. Schism is drawing nearer and nearer.
Creation is humanity's home, and you must restore it to the order in which it was created. The animal kingdom, the vegetable kingdom and the mineral kingdom need their home to be restored as God created it.
PEOPLE OF OUR KING AND LORD, YOU MUST NOT FEAR: ON THE CONTRARY, FAITH MUST ABOUND IN EACH ONE OF YOU.  MY HEAVENLY LEGIONS WILL COME TO YOUR AID.
You are children of the Creator of Heaven and Earth... DO NOT FORGET IT! Call upon Our Queen and Mother: Hail Mary Most Pure, conceived without sin.
Have a blessed palm branch: do not forget. (*)
I bless you together with My Heavenly Legions.
St. Michael the Archangel
HAIL MARY MOST PURE, CONCEIVED WITHOUT SIN
HAIL MARY MOST PURE, CONCEIVED WITHOUT SIN
HAIL MARY MOST PURE, CONCEIVED WITHOUT SIN

(*) Leaves of a plant that is blessed on Palm Sunday to begin Holy Week.
COMMENTARY OF LUZ DE MARIA
Brothers and sisters:
Our faith needs to grow constantly and this is the responsibility of each of us, but fear of what is to come must not overcome our faith in God's power to protect His people. We will be purified and we must offer it up in God's Will.

St. Michael the Archangel presents us with three realities:
A first scenario concerns the famine that is progressing, i.e. spreading throughout the Earth...
A second scenario that he presents to us is that of war involving other nations, i.e. the majority...
A third scenario is a new disease about which we have already been told and which will be cured with marigold.
St. Michael the Archangel calls us as humanity to know that the crucible is not only coming for some and not for others; just as the sun is given to sinners and non-sinners, so too will humanity be purified.  It is very important that faith does not waver, so as not to fall prey to Satan.
Let us live adoring the Most Holy Trinity and loving our Blessed Mother.
Let us be one People.
Amen.